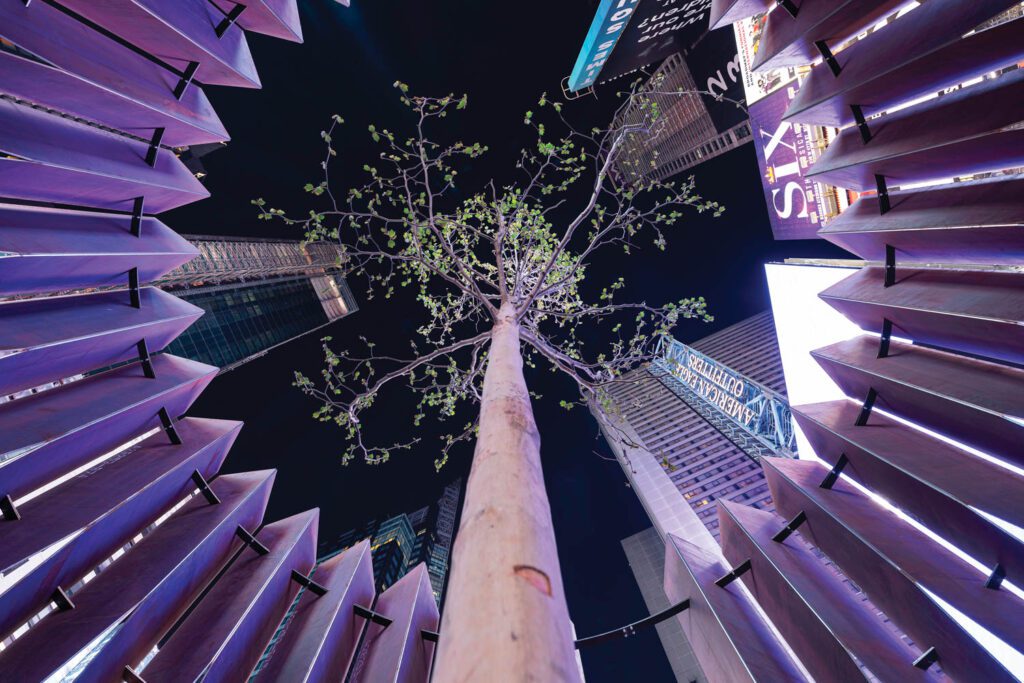 CLB Architects Creates an Accessible, Arboreal Retreat in New York
CLB Architects combined weathering steel, reclaimed timber, and plant life into an accessible arboreal retreat in New York.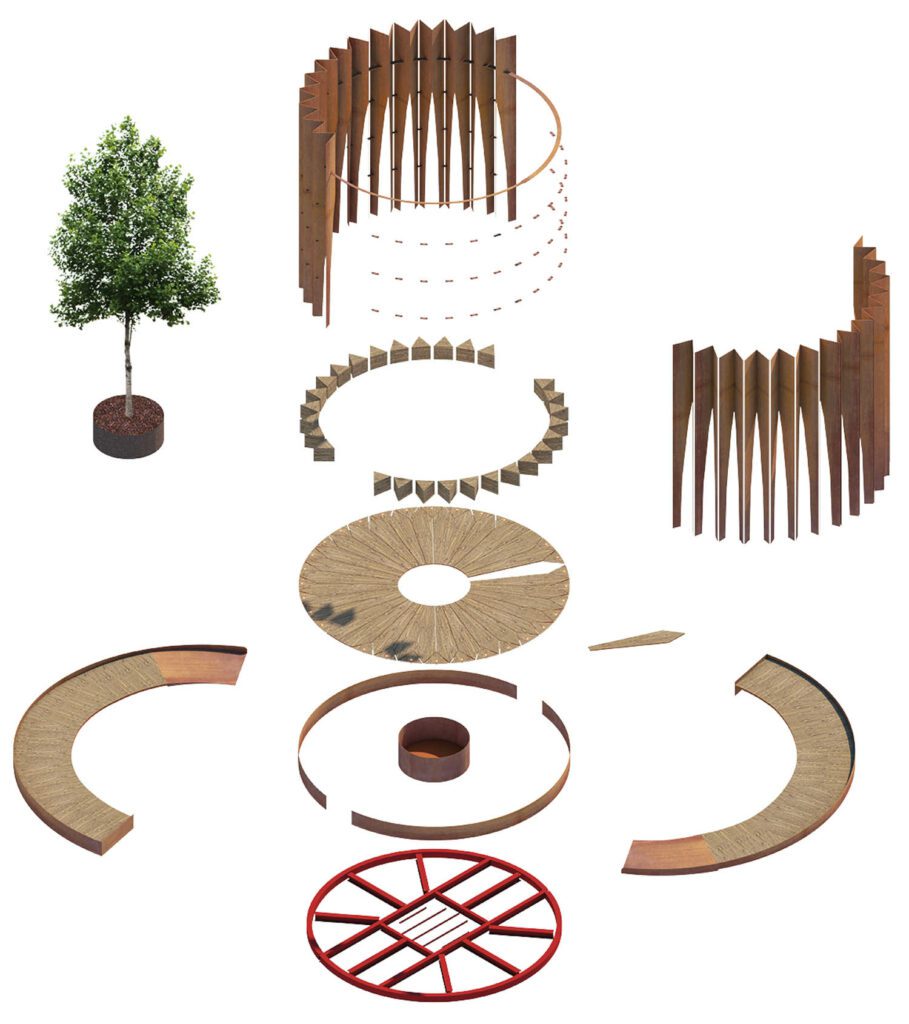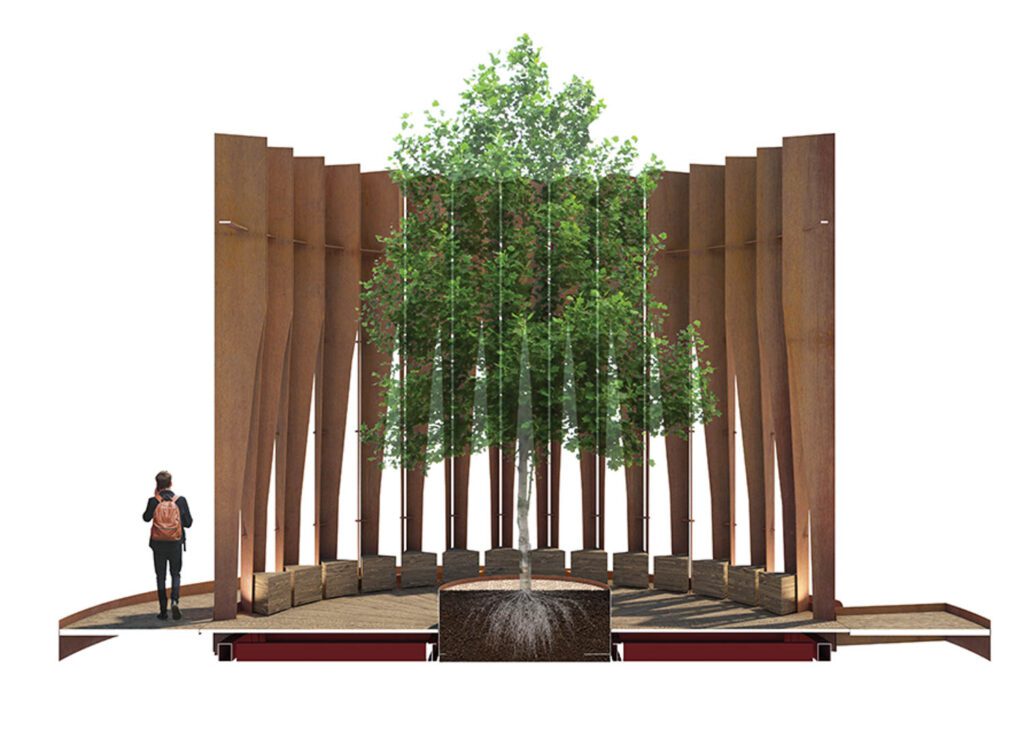 Archicad drawings of FILTER, the temporary in­stallation that Wyoming-based CLB Architects created for the 2022 edition of NYCxDESIGN's Design Pavilion, were used to de­ter­mine how pre-assembled pieces could be easily com­bined into a self-supporting structure that resembled the rugged landscape of the firm's home state.
The Times Square billboards provided lighting during building, which began at 11 p.m. due to municipal regulations.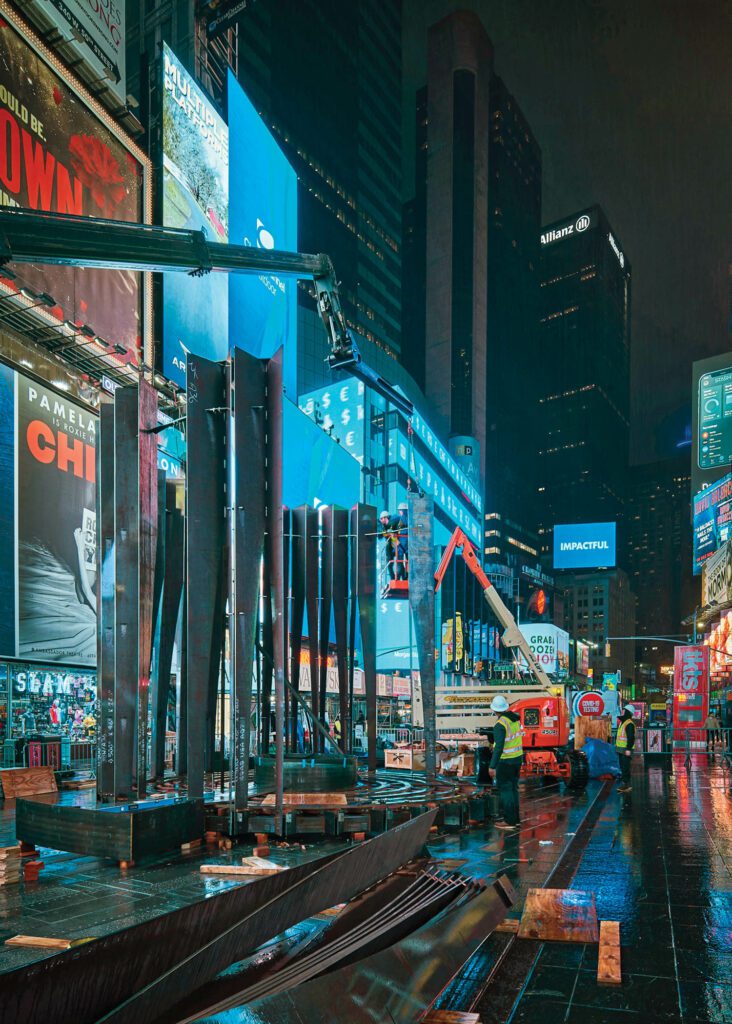 Battling torrential rain throughout the 46-hour process, the construction team built the installation using a tele­handler and a basket crane.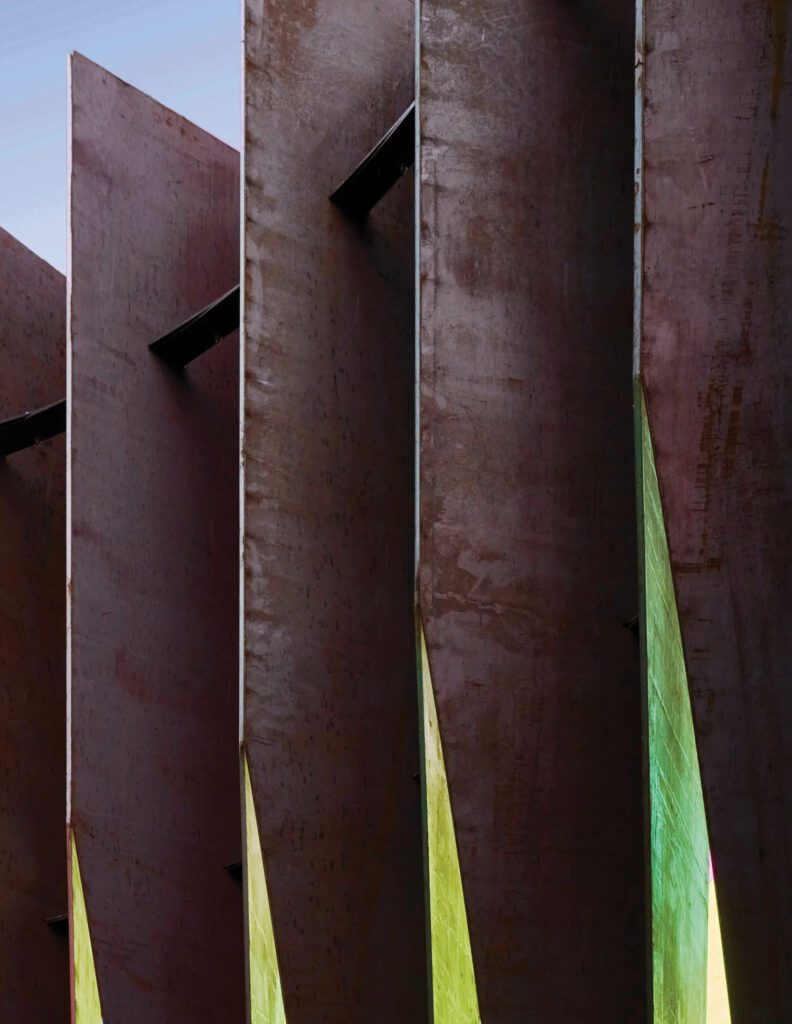 The structure's ½-inch-thick steel plates, hot-rolled to resemble folded paper, will weather to reflect their journey from a Colorado factory to New York (where the salty sea air accelerates patina), and, once NYCxDesign concluded in May, back west to their permanent site as a public sculpture at the head­quarters of fabricator EMIT in Sheridan, Wyoming.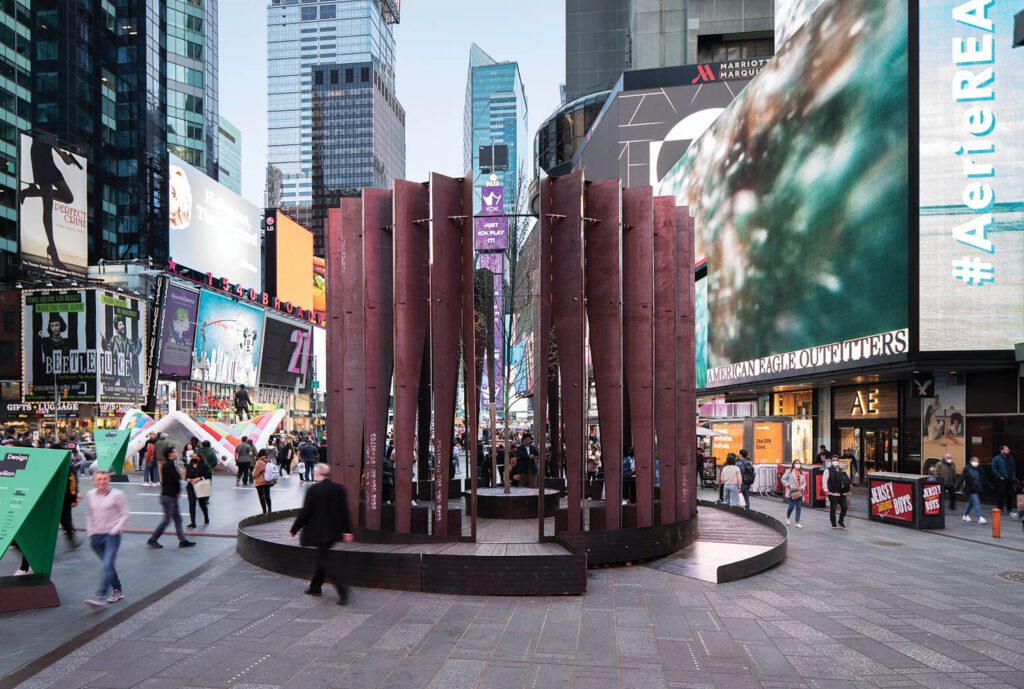 FILTER was ADA–approved thanks to its two accessible reclaimed-larch ramps, which were specifically designed so guardrails were not necessary.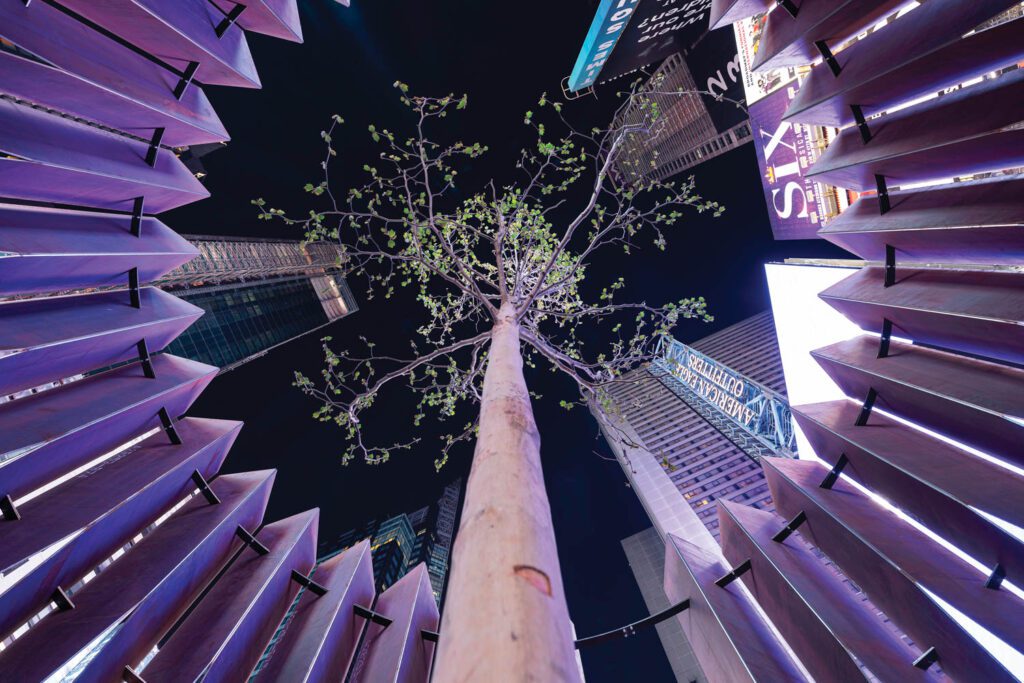 The centerpiece was a 20-foot-tall, certified organic London planetree, selected for its resilience in urban environments, grown at Raemelton Farm in Adamstown, Maryland, and trucked to the site.
The tree sat in a basin of hot-rolled weathering steel at the center of the 24-foot-diameter pavilion, where the floor and built-in benches were made from reclaimed glulam fir and larch.