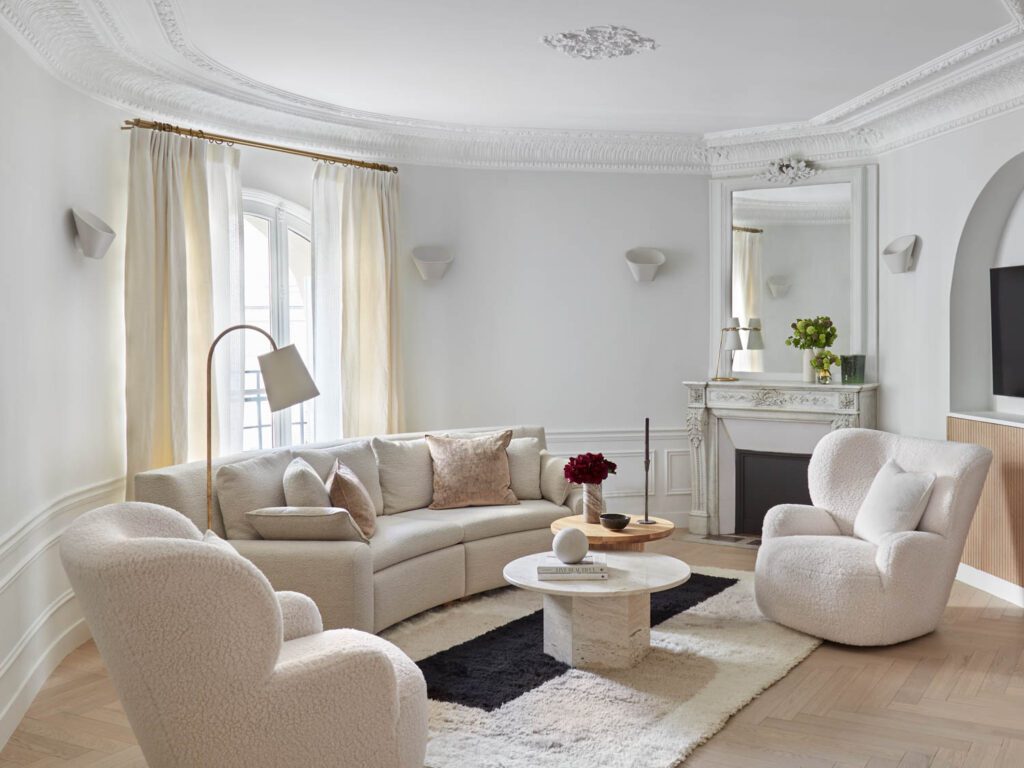 Lichelle Silvestry Transforms a Haussmann Apartment into a Parisian Oasis
Lichelle Silvestry, founder and principal of her Paris-based studio, tackled the challenge of a complete renovation, decoration and turnkey project for a couple in their early 30s. The homeowners—a storytelling consultant from the U.S. and a French native who runs a fintech company—enlisted Silvestry's help for a historic, 19th-century apartment.
The couple, who splits their time between France and their ranch house near Lake Michigan, asked Silvestry to create a functional yet cozy refuge in the city's ninth arrondissement. "We reorganized the layout to create an open plan in the common areas by incorporating a kitchen near the living room, and getting modern comforts such as air conditioning, plenty of storage, walking closets, and a spacious bathroom ensuite," says the interior designer.
To bring some warmth and brightness to the 1,615-square-foot space, Silvestry introduced a light color palette combined with earthy accent tones as well as creamy and stone natural textures. "For example, we installed an Ananbo panoramic wallpaper in sepia tones with an oasis-like motif in the master bedroom," says Silvestry.
For this apartment nestled in an elegant Haussmann building, one of the other main objectives consisted in respecting the architecture from the past characterized by an old fireplace, cornices and moldings. The newly created arches and the low elongated sofa in the living area—among other elements—complement the welcoming atmosphere where materials such as natural oak, plaster, terrazzo, travertine marble and brass result in a balanced and peaceful home in the heart of Paris.